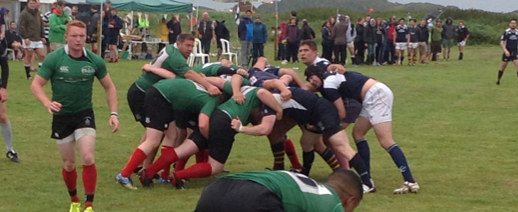 The third Colonsay Rugby festival has been hailed an outstanding success with a record number of teams enjoying a packed weekend of sport that saw Oban RFC crowned champions – again.
The festival is the brainchild of the Middleton family who continue as the main organisers and "doers"
Commentator Rupert Middleton said: "It was wonderful to see so many people having a great weekend on a beautiful island – and there was some really good rugby too."
Julia Middleton said: "A huge number of people put a great deal of effort into this event, which must be one of the more unusual rugby competitions anywhere. We are grateful to all who contribute so much."
Mo Middleton said the chief referee of the tournament, John from Glasgow, had even given up Commonwealth Games tickets to travel to Colonsay for the festival.
The golden boot went to Eddie from Coll and the player of the tournament was Oban's winger, known as Doppie.
Share