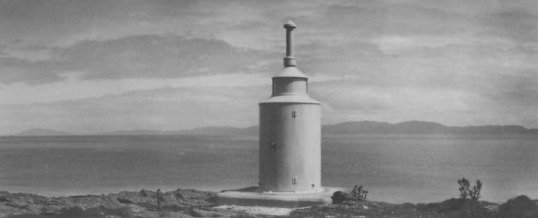 This year Colonsay and Oransay Heritage Trust were awarded a grant by the Association of Industrial Archaeology to restore the original Scalasaig minor light. The light, which was oil lit, was built by David A. Stevenson on commission from the Northern Lighthouse Board in 1903. Known locally as An cruisgen it was subsequently replaced by a gas light on a square building in 1957 and when this was demolished in 2003 the original light was broken up and kept in store on the island.
The Trust have commissioned a specialised blacksmith to  restore the light chamber and plan to re-erect it on the island with information about the history of the light and also of the various other lights visible from Colonsay in particular Dubh Artach to the west and the  Rudh a,Mhail on Islay.
Bill Lawson recently donated the ledger from the gas light and also an old container of Sperm Whale oil which was in store and would have been used to fuel the oil lamp.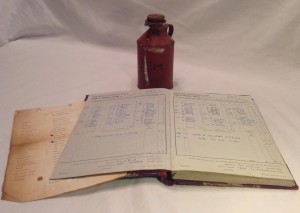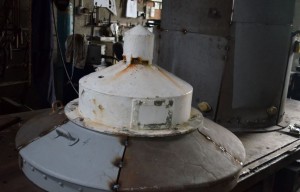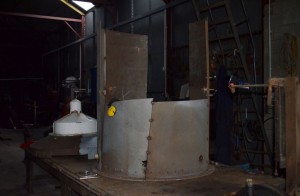 Share