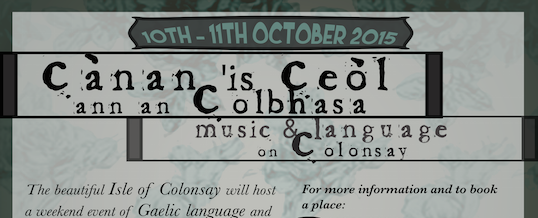 With the grant awarded to Colonsay Community Development Company (CCDC) by Bòrd na Gaidhlig a weekend event was held celebrating Gaelic culture, music and language, specifically that of Colonsay & Oransay. The event ran from Friday 9th – Sunday 11th October 2015 and kicked off the local food & drink festival, Connect with Colonsay.
The program consisted of 'taster' sessions in the morning – an hour-long seminar with speakers delivering a short talk on Gaelic culture and encouraging group discussion and engagement in an informal environment. Saturday's session was led by Seumas McNeill, local farmer and native Gaelic speaker who spoke of his childhood on Colonsay and the way in which his early memories are tied together with Gaelic. This session was attended by locals and visitors. Sunday's session consisted of a brief introduction to the dialect of Gaelic spoken on Colonsay with Alastair Scouller.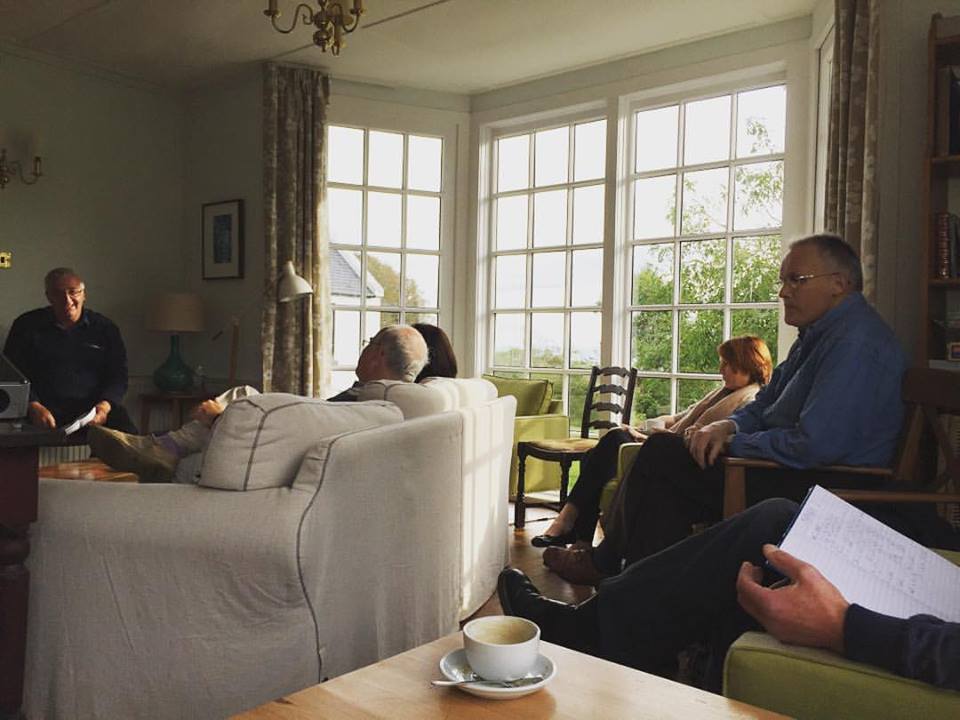 On Saturday & Sunday afternoons 'Introduction to Gaelic' classes were held offering a foundation in the language; greetings and introductions formed a large part of these sessions but time was  allocated to support the individual participants, some of whom had more experience than others.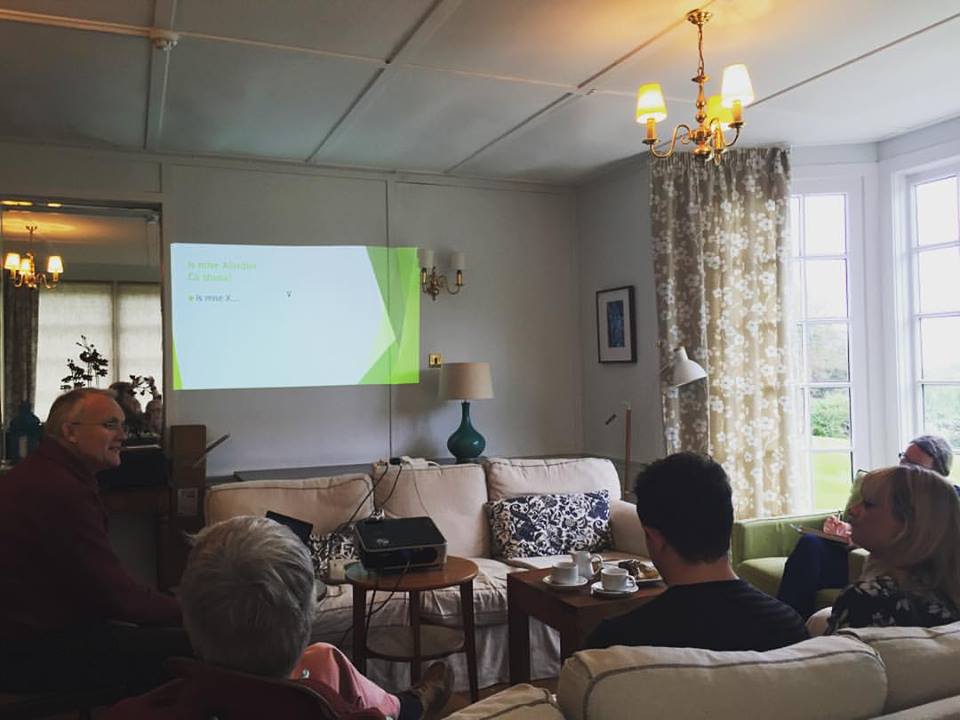 Saturday and Sunday evenings also featured popular Gaelic song classes with local singer Kate Bowman. Kate (supported by local musicians) taught the group a variety of songs including puirt a beul and rowing songs. The group then moved through to the bar and performed the songs they had learned in an informal music session with a backing band of locals.
Throughout the event The Colonsay Bar & Hotel graciously provided teas and coffees as well as ample space for all sessions and a relaxed atmosphere.
If anyone thinks they might enjoy an event like this in the future or have any feedback please contact Caitlin on her email caitlin.ccdc@gmail.com or drop in to the service point.
Share