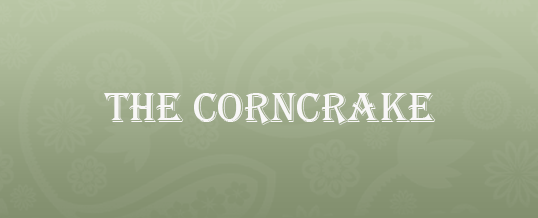 Alex Howard's offering to help ease the island gravel crisis sparked by the council ordering him to stop selling stones off the shore.
Argyll and Bute Council ordered a halt to shore gravel extraction following a complaint that it was doing drastic environmental damage to some of the island's iconic beaches.
Alex told the Corncrake: "As there is increased demand for gravel with new builds and renovations being undertaken all over the island, the natural stock on the island has dwindled dramatically and it is no longer sustainable or environmentally acceptable for this level of gravel extraction to be carried out locally. However, with ever increasing freight charges to the island, it makes the importing of all building materials and particularly gravel, excessively expensive on the island. I am keen to work with the Community Council and the CCDC to see if we can find a solution to this situation.
"One suggestion that I have put forward is that we could import a large volume of gravel using a "puffer". This was how the gravel for the airstrip was brought in. This could then be stored and distributed for general use on the island. It is hoped that this might significantly reduce the price per tonne to the end user. All on the Community Council felt that this was worthwhile investigating further and we will continue to develop the plan. Once there is more detail we will of course be happy to report to the Corncrake newsletter."
In May last year Argyll and Bute Council ordered the laird to stop extracting gravel from estate owned beaches on the West side of the island unless it was for his own use.
At the time he told the council that they had used gravel from the shore mainly on the estate but had supply small quantities to others.
The Herald Newspaper revealed that the laird went on to blame some crofters on the island for helping themselves to the gravel. The paper reported that in a letter to the council he said: "It is very difficult to police this activity and many of the crofters have their own tractors, trailers and excavators. It is impossible to prevent those that have little or no regard for the rights of property (unless it is there own!) especially as we have no police presence on the island."
Share