Island friends of the late Davie Sutherland set out to make this year's "poppy ceilidh" the best yet – and raised a record amount for the Earl Haig Fund.
Highlight of the evening was the appearance of Rangers mad Angus MacPhee proudly wearing a Celtic shirt with his flowing locks and beard dyed green.
This selfless act of short lived support for the team Angus does not always whish well for was the culmination of weeks of gathering sponsorship money to make the humiliation worthwhile – and succeeded in raising an amazing £840 towards the total.
Island poppy appeal treasurer Trevor Patrick said the sponsorship money and ceilidh proceeds totaled £2036
Trevor thanked everyone who had supported the appeal: "Everyone was extremely fond of Wee Davie and this has been a great way of demonstrating that and helping ex services personnel at the same time.
"We want to go on and get the total raised over Davie's record for an entire year of £3000. The Saturday night bonus ball sweepstake has been restarted in the hotel and I would urge everyone to support it."
For Colonsay's newest recruit to the Parkhead Army loosing his locks came as a great relief. "Spending the day in a Celtic shirt was about the worst punishment that could be metered out to a loyal son of Ibrox.
"However it was great fun to be the object of so many witty comments and a great way of remembering my friend Davy."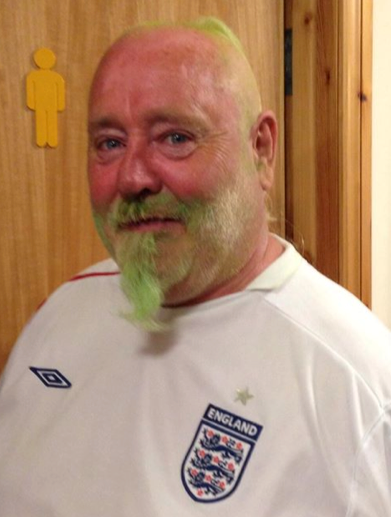 Share