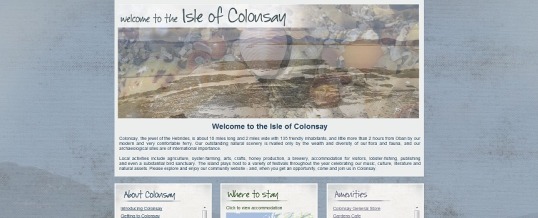 The island website lists all available accommodation and includes up-to-date vacancy charts either on that site or via a link to individual websites – go to www.colonsay.org.uk 
CalMac are keen to improve our ferry services as much as possible, with the result that various timings have been tweaked.  A summary here would be too confusing – the simplest thing is to simply check online at www.calmac.co.uk  You will find that there is a neat pdf. file so you can easily print a copy of the Colonsay timetable for ready reference.
The Book Festival is the weekend of 24th April.  For the Festival of Spring come for all or any of the first three weeks in May.  MacPhee-Bagging is on May 4th. The Music Festival – Ceol Colbhasa – is on 17th – 20th September; and the October Festival is in the first half of October.
Share