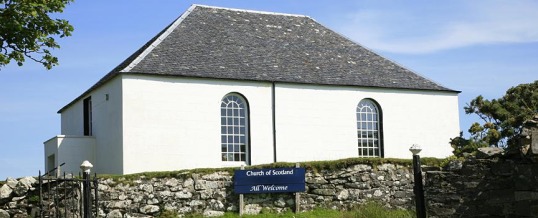 Following an architect's inspection, two Georgian windows at the church were condemned, creating a serious financial challenge for the tiny congregation.  It was decided to launch an appeal for funds, but also to completely change the approach to ongoing maintenance.  In the past, work has been commissioned as and when required but this is now recognised to be inefficient.  Instead, an ongoing Fabric Fund has been established and maintenance is moving onto a proactive footing – each autumn, necessary work will be anticipated and contracted to be undertaken in the following springtime. See www.colonsaychurches.org

Fundraising commenced in February and the magnificent total of £15,000 has been raised or pledged, for which the congregation is truly grateful.  Contractor Gregor Deans arrived with his team on May 27th, together with the new hardwood windows, and work has continued apace despite appalling weather conditions.  Richard Hill, our locally resident architect, has kindly monitored the work and there has been wonderful progress.  The contractors will return in August to complete this phase of the work, which has been extended to include certain additional items e.g. renewal of the south window and of the vestry doorjambs and lintel.

Unfortunately one new challenge has been identified.  The attractive "birdcage" belfry is now in a parlous condition; it is clear that the iron pins that hold it together have rusted and burst the pillarstones.  Historic Scotland are to be approached for advice, Richard Hill has kindly agreed to be associated with the resolution and the parish will shortly identify suitably qualified masons to undertake the restoration.  Progress will be reported here – doubtless this will be an expensive project, but when it is complete we will be able to ring the bell!  Another excuse for a celebration.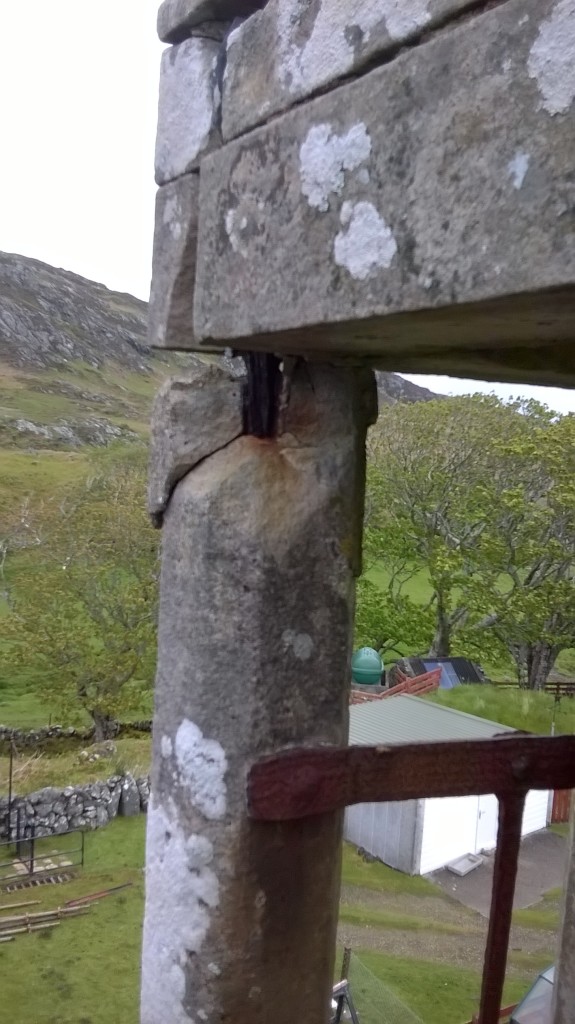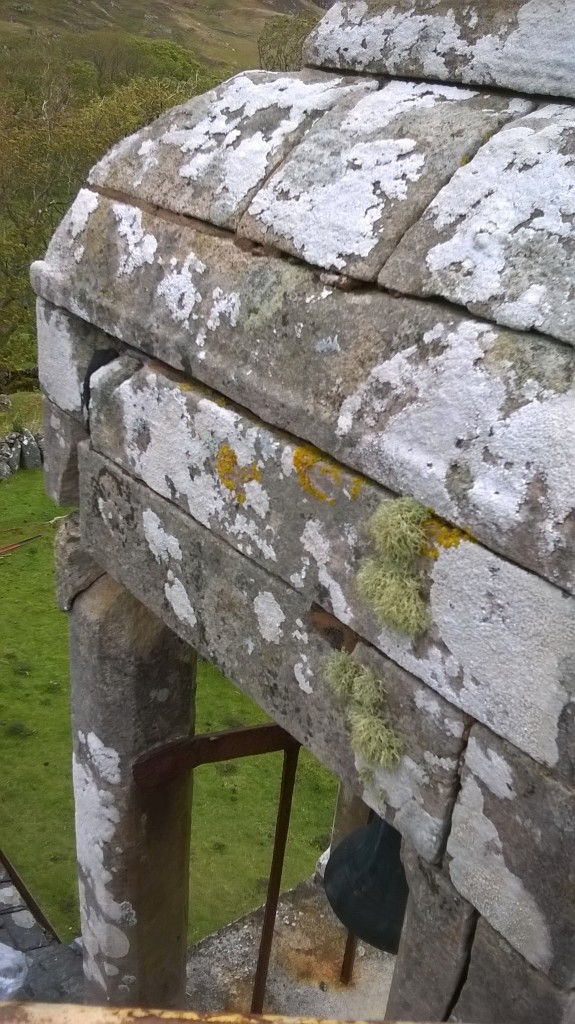 Share