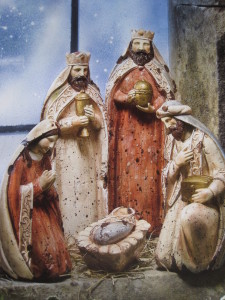 Wishing happiness and blessings to all our readers at Christmas
greeting includes all men on earth of goodwill regardless of religious proclivity and is non gender-specific
The schoolchildren are hosting a Christmas Dinner, and have already issued their invitations – they cannot invite everybody, so those of us who are lucky enough to be going will have to enjoy it for all the rest.  Even more exciting, and something for everybody, is to be a Nativity Play, the first for some years – to be enacted at the Parish Church and to be followed by a refreshment at The Colonsay.
Come to the Christmas Fair
A Christmas Sale in the hotel on Sunday 7th December from 3pm to 5pm.
Get in the festive mood with mulled cider and mince pies whilst doing your Christmas shopping.  Lots of lovely unique gifts and stocking fillers, including felt work, knitting, books, pictures and jewellery.
The hotel will also be serving a Sunday lunch between 12.00 and 1.30pm – please book with the hotel on 01951 200316.
Remember to attend The Watchnight Service, conducted by Alastair Scouller, at the Parish Church 11.30pm on 24th December, often followed (by kind invitation) by refreshments at The Colonsay [have not had chance to check this – editor].
Prayer Group
This note is not just for Christmas!  Church services are not held every week in the winter months and Roz wonders if any fellow-christians would be interested in meeting for prayer during that quiet time of year.  It only takes two or more meeting in God's name … please feel free to contact Roz direct if you would like to help progress this initiative.
Share