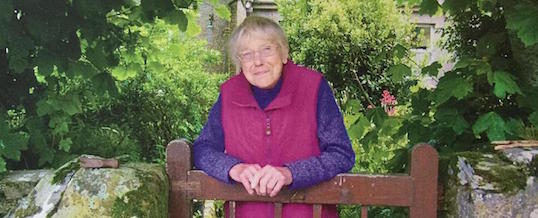 It was with heartfelt regret that we said goodbye to Jean MacAllister last year. Jean was born in Hamilton on the 5th of December 1930 where she attended St John's Grammar School and Hamilton Academy. She then went on to study at Glasgow School of Art from which she graduated in 1952 and moved on to undertake her teacher training in Jordanhill. Jean first came to Colonsay as a student to take up a job in the Hotel during the holidays.
Jean and husband, Colonsay man, Johnny MacAllister, moved to Colonsay (to live in Glassard for a year before moving to Kiloran) in 1966 where she worked in the primary school.
Fond memories of Jean's humour, her beautiful, intricate art and her unbeatable tablet recipe will remain with us all. Jean passed away on the 17th November 2015. She is survived by her two daughters, Sheena and Kate, and her five grandchildren.
Share