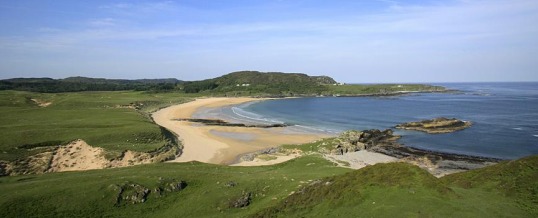 Our readers will be fully aware of the saga of The Dress, (if not, see it in Wikipedia http://en.wikipedia.org/wiki/The_dress_%28viral_phenomenon%29  ) whereby the recent wedding of Keir and Grace attracted worldwide attention.  Everyone will know that Keir and Grace were guests on the Ellen Show, and that together with other wedding guests they were flown to Los Angeles, that they were gifted a luxury second honeymoon to be taken in Granada plus a pot of spending money; that Caitlin was flown to Dubai to talk about Social Networking; and that the island appeared on Stern TV in Germany plus virtually every news channel worldwide.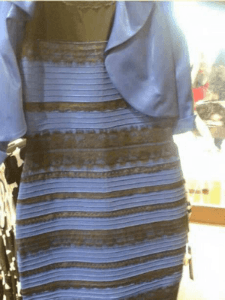 Put this in perspective.  It was a story that involved Colonsay, Argyll, the Inner Hebrides, the Highlands and Islands, Scotland, GB and UK – and those are just the most basic keywords.  It engaged more than 85,000,000 people (yes, eighty five MILLION people), rather more than (for example) the Commonwealth Games and about 100 times as many as The Gathering.  So, what use did VisitScotland make of this open goal?
They missed it!  Not by a little, not by a lot – they never even left the dressing room!  How can this possibly be?  It is an absolute scandal – surely we should expect something better from a national tourist board?  In fact, anything at all would be a start.  Many commercial agencies saw the opportunity and, to its great credit, so did the Salvation Army, who used it very effectively in a campaign which might be best described as striking.  Maybe we should ask the Sally Army to promote Scotland?  They certainly could not do worse than the official body.  Compare and contrast http://www.salvationarmy.org.uk/ with  http://www.visitscotland.com/  The VisitScotland page seems to be promoting the seaplane service to Mull that ran in 2008 – does it still operate?
Share