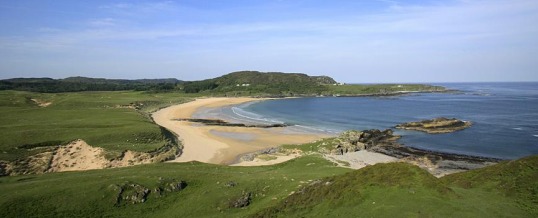 On a related mission, one should say that we are about to enter Year 3 of a campaign to render Colonsay and Oronsay completely free of litter and junk in any public place.  Roadsides, paths, lochsides and carparks are already virtually pristine – many people are helping informally, and the schoolchildren are ready to stop the bus and collect anything that has been overlooked.
In addition, volunteers have been scouring the entire coastline, with incredible success.  At present there is a very large quantity of bagged rubbish to be removed from the point of Balnahard and there is a report of a gully at Uragaig (below the fort) which was overlooked.  Apart from that, a list of about thirty "eyesores" was compiled and is being addressed in a methodical manner.
Volunteer beach-cleaning sessions of about 90 minutes will resume twice weekly in April; please do come and help – it makes the work very simple and fast and it is particularly helpful to wildlife if each section can be cleared quickly and efficiently.  As ever, participate at your own risk.
Share