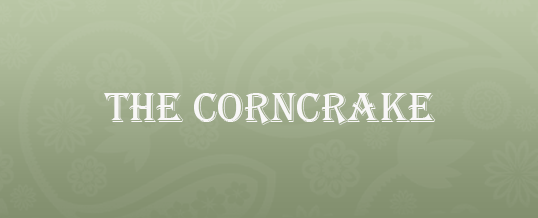 Scottish environment minister Paul Wheelhouse says he's "sorry" island laird Alex Howard and the community development company have been unable to reach a deal yet to buy estate owned land for affordable housing.
Its understood the laird is refusing to accept the District Valuers appraisal of the land earmarked for four affordable homes and is demanding a higher price.
Community development company convener Gavin Clark said he was unable to comment on the state of the negotiations with Alex, but revealed they were holding urgent talks with Highlands and Islands Enterprise, who have been assisting with the bid, in Mid August.
However environment minister Paul Wheelhouse, who is in charge of the Scottish Government's land reform agenda said he hoped a deal can be done.
"I am sorry the community and landowner have so far been unable to reach agreement on the sale of the land, and hope there may be scope in future for the parties to reach an agreement all are happy with. The Scottish Government has a target of 1 million acres of land in community ownership by 2020, and we are keen for as many communities as possible to enjoy the many benefits that community land ownership can offer."
Alex told the Corncrake: "Earlier this month, Jane and I had a very positive meeting with the Directors of the CCDC regarding the provision of land by the Estate for more Affordable Housing on the island. We are working on a number of possibilities. I am aware that the District Valuer has produced a draft report following an initial Brief from the CCDC which is providing some guidance on likely valuations for land in the Scalasaig area.
"The Estate, as a business based on and wholly involved with the island, is committed to working with all agencies involved in helping to develop a sound and secure economic development plan for the island. We are therefore working closely with the CCDC directors to ensure that a suitable package can be put together in the coming months to enable the Affordable Housing project to move forward."
The minister told the Corncrake: "My vision for Scotland is for a fairer, wider and more equitable, distribution of land across our nation, where communities and individuals have access to land. I have made clear my intention of introducing a Land Reform Bill in this term of the Scottish Parliament. We are committed to working with communities and land owners to ensure that communities are able to deliver their economic, environmental or social aspirations."
CCDC convener Gavin Clark said he hoped to be in a position to update the Colonsay community on the progress of the negotiations in time for the September 1 issue of The Corncrake.
Share