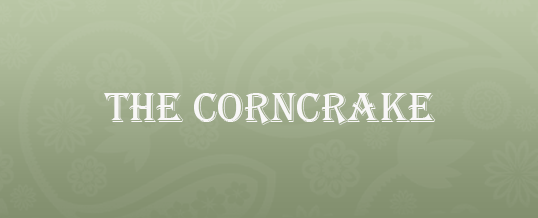 The two main freight companies providing lifeline services to Colonsay are warning of massive price rises to cope with a Calmac crackdown on overloading.
They say freight rates will have to be hiked by at least 50% from July 1 – but warn worse is to come.
Stewart MacLennan of MacLennan Motors of Tiree said: "This is going to have a massive impact and there is no easy solution."
Oban based haulier Derek Wilson warned: "This could tear the heart out of small island businesses."
The crisis has come about after Calmac bosses decided they could no longer turn a blind eye to overloading of freight vans serving the islands.
A spot check of 16 vans revealed 14 of them were overloaded with one 3.5 ton van actually carrying 9.5 tones – a serious road traffic offence.
A Calmac spokesman said: ""In order to improve safety and remove the risks associated with carrying overloaded vehicles on our ferries, the company has begun weighing all commercial vehicles and light goods vehicles from 1 July 2014 in order to confirm that these vehicle types are complying with the weight regulations that apply to them.
"The decision to enforce this has not been taken lightly but we have anecdotal evidence that some vehicles may be overloaded and in the light of the recent South Korean ferry disaster where overloading and falsified documents led to the deaths of nearly 300 people, we feel we have no option but to take this step. We are certain that customers will understand the importance to everyone's safety of ensuring that our crews know precisely the weight of vehicles being carried and ensure they are properly stowed on the car decks."
The crackdown means that the freight carriers will have to send several legally loaded vans to accommodate what used to go in one overloaded vehicle.
Derek Wilson admitted overloading has been going on for years. "Small vans have worked best to supply the smaller islands until now but for thirty years virtually every van going onto a Calmac ferry has been overloaded.
"We can understand why Calmac has decided to take this action but its going to hit people hard – especially on the smaller islands like Colonsay"
Stewart MacLennan said that even after the peak summer period they would still have to send multiple vans.
"Freight weights don't drop off much in the winter time – just the nature of the cargo changes. So we will be faced with the prospect of having several vans stuck on Colonsay as winter ferries are cancelled by bad weather and the knock on effect that will have to our other services.
"If we were not an island based business I think we would just forget island deliveries altogether."
Colonsay estate proprietor Alex Howard said the increases will have a huge impact on the future of the island: "It appears that Cal Mac although a Government owned business, does not really understand how supplies reach such a small community like Colonsay.
"The Estate has offered what assistance it can in providing evidence to Transport Scotland and others demonstrating how damaging this increased charge will be to fragile communities and businesses operating within these communities."
Kintyre and the Islands councilor Anne Horn said she was coming to Colonsay on August 13 and would welcome the chance to hear people's concerns at her surgery.
She said: "I appreciate the issue with freight is very difficult for residents on Colonsay. I also understand the safety issues for Cal Mac and the weight restrictions that they have to address. While there is no easy solution I am happy to talk to Cal Mac to investigate any way we can ease the impact on Colonsay."
However Alex Howard said he thought there was a solution available: "As RET (Road Equivalent Tariff) pricing is now applied to passengers and cars on our ferry system, it seems wholly incomprehensible that the freight charges are not included in this too.
"Businesses on Colonsay are treated in exactly the same way as any other businesses in Scotland and are subject to all the same regulations and charges which already account for far too much of the overall cost of small businesses such as ours. The added burden of very expensive freight and transport charges means that our business does suffer comparatively."
And the laird said everyone on Colonsay would be affected: " There is no doubt in my mind that this is the single biggest issue that is holding back economic and therefore social development on this island at the moment."
The Calmac spokesman stressed they were simply applying the law: "There has been no change to fares policy; we are simply enforcing the rules on vehicle size and weight so anyone who meets the set rules will pay the same fare as before."
Both Stewart MacLennan and Derek Wilson are critical of the way the changes were brought in.
Stewart says there was very little notice given. "We were told just days before the weight checks started what was going to happen. We had to go out and buy two new vans straight away and it is impossible to say at the moment if that will be enough."
Those sentiments are echoed by Derek Wilson who has also been forced into buying additional vehicles as an unplanned expense for his business.
"We are loading up a van just now to go to Coll – its weight is spot on – but the van is 70 per cent empty," said Derek.
MacLennan's warn the changes will hit refrigerated transport particularly hard: " The weight of the refrigeration plant means that to stay within the law we can only carry a cargo of about 100 kilos of chilled and frozen goods. That's about two trays of milk."
Councilor Robin Currie, also representing Kintyre and the Islands, is convening an emergency meeting of the Argyll Ferry Users Group. He said it is an extremely serious matter that is going to hit everyone extremely hard.
Councilor Currie said: "Freight charges to Colonsay were horrendous before 1st July and now they are unbearable and will hit hard. Even before this latest issue arose, I took the freight charges up with the Minister, Derek MacKay when I met him recently in Rothesay to talk about island issues."
MSP Michael Russell echoed the councilor's fears but said a solution will not be easy to find: "Nobody can justify overloading of vehicles especially on ferries – in fact it is positively dangerous.
"However Cal a Mac should have spent more time working with hauliers and others to alert them to his issue and given warning of the introduction of checks. I have now raised this with the Transport Minister on several occasions and will continue to press the point – there must be no fare rises by stealth and if there is solid evidence of price rises for goods I would want to hear about them immediately from constituents on Colonsay so I can make sure the relevant Ministers know about them and urge them to find ways of mitigating the problem."
The Calmac spokesman defended the way the decision to enforce the law was introduced: "We consider that they (The carriers) were given adequate notice both directly and through leaflets distributed in ports.
"The law on weight restrictions came into force about 10 years ago following an EU Directive which set out to standardise freight weight limits across Europe. Anyone responsible for carrying freight on a public road should always have been observing the law whether we were checking or not."
The spokesman added: "As I stated earlier it is worrying that some businesses appear to be claiming that their ability to function is dependent on them breaking the law and putting the safety of themselves and other road users at jeopardy as a result."
Colonsay Brewery Director Chris Nisbet said Calmac's decision to check weight is having a massive impact on his business.
"Freight is already one of our biggest overheads and makes it challenging in the hugely competitive and price sensitive mainland beer market.
"These additional costs on what we bring onto and take off the island could devastate the brewery.
"We have been very fortunate so far in as much as our customers recognise we produce a quality product in a difficult economic island environment and have been prepared so far to pay a premium for our beer.
"We are monitoring the position very closely and will have to see how it plays out."
However Kevin Byrne of the K and C Byrne Partnership on Colonsay that provides self catering, mini bus and guiding services hit out at the freight companies: "K & C Byrne are very concerned about the implications of the already outrageous cost of freight, but cannot understand the justification for the current complaints by the carriers.
"It cannot be the case that their business plan was based upon a conscious decision to operate a service using illegal and overladen vehicles; that being the case, they should rejoice in the unexpected bonus that they have enjoyed over the years, a dripping roast that has only now been lost. In the light of the South Korean ferry disaster, which allegedly involved overladen vehicles and undeclared freight weights, the need for proper controls is obvious but there can be no justification for any increase in freight rates. The carriers should pull the other one, it has bells on!"
At the Island General Store owner Keir Johnston said: "The shop shares the view of others in this debate that more has to be done on a governmental level, both to alleviate the considerable and somewhat inhibitive cost of freight to the islands and to introduce some form of regulation to make sure islanders are paying a fair rate.
"The increase of some 50% from July 1st onwards may well have obvious repercussions in the future, but in light of the meetings taken place to address this problem we have decided not to be reactionary and to continue with our summer long programme of increasing our range at the same time as reducing prices. We only hope that a solution can be found swiftly so that this can continue."
Share