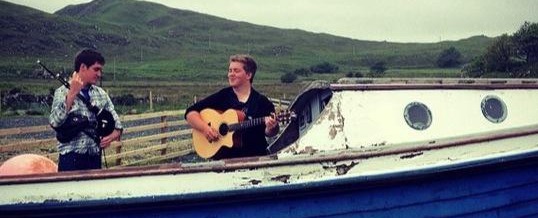 On June 1st Colonsay held its first 'Big Lunch' – it is a very simple idea from the Eden Project aimed at getting as many people as possible across the whole of the UK to have lunch with their neighbours annually on the first Sunday in June in a simple act of community, friendship and fun.
There was a fantastic turnout, approximately 80 people. The range of food was absolutely amazing, everyone made a real effort.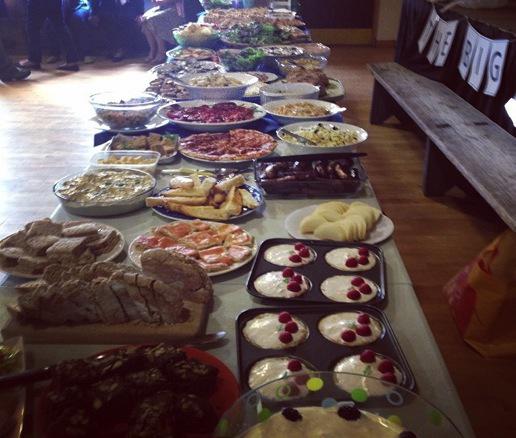 The plan was to hold the lunch in the community garden but due to the bad weather everyone retreated inside the hall, however not before we were treated to some music in the garden by Liam Mcneill and Lewis Nisbet.
A brilliant afternoon was had by all, Local development officer Hannah MacAllister said "Grace and I would like to thank everyone who brought food along and joined in; we're looking forward to next year already!"
On the back of the 'Big Lunch' The community Gardeners  are organsing a 'Big Tea Party' on the 20th of July to make the most of the beautiful garden.  If you are on the island come along  between 3 and 5pm for tea and some delicious cakes with donations going towards the upkeep of the garden.
Share