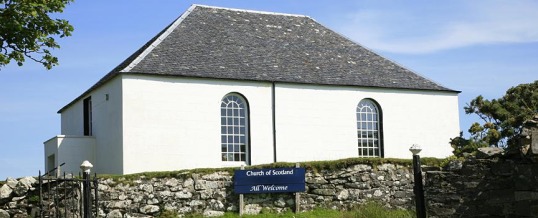 There is plenty happening on that front, but your support is needed.  The appeal for funds is struggling and not much over halfway mark as yet – over £4000 is still needed and the work is scheduled to start at the end of May.  Please go to the JustGiving website and search for Colonsay – you can then contribute in any currency and from any location.  If you do not know what the problem is about, please visit http://www.colonsaychurches.org/text/Windows%20Appeal.htm or just explore the site.
Meanwhile, there is a new joint website, www.colonsaychurhes.org where you can easily check the time and place of the next Service; you can also use it to check a growing list of historical and family history resources – it is hoped that anybody who has ever been connected to Colonsay via a baptism, marriage or funeral will engage with the island through that site.
More excitingly, artist Sara MacCulloch worked in Colonsay in her student days and has generously contributed one of her early works, depicting the church and the troublesome windows!  A special page has been created at http://www.colonsaychurches.org/text/Sara%20McCulloch.htm Please take a look – the work will be sold to the highest bidder, closing date May 4th 2015.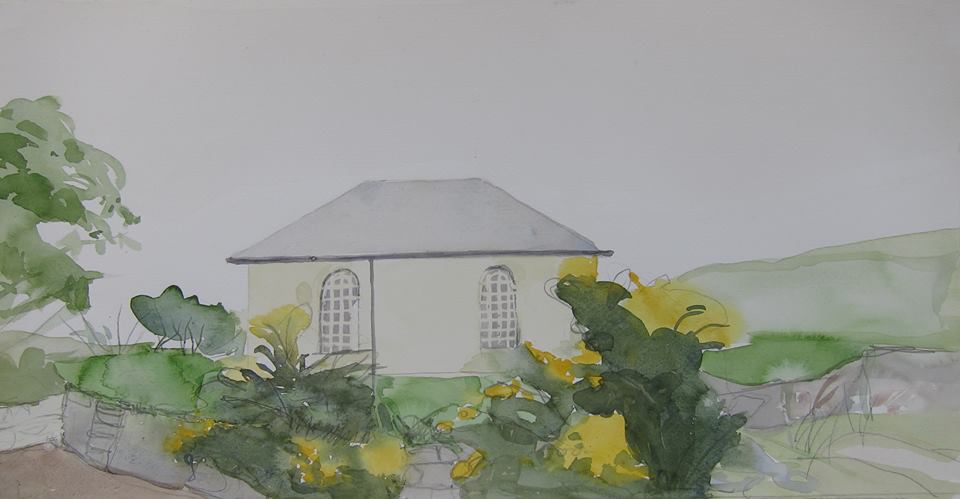 Share