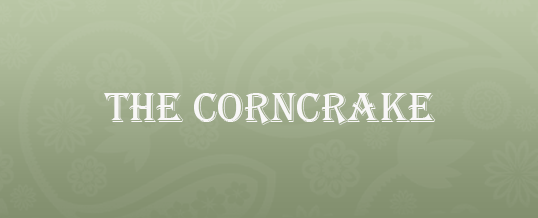 Representatives of the company visited Colonsay and gave an update on the situation – the farm should be installed in July 2015 and there should be "fish in the water" during August.  The team includes David MacGillivray, Area Manager of a large area in the West of Scotland and responsible for about 30,000 tonnes of salmon per year, assisted by Karen Lumley-Holmes who works on Planning matters and Chris Reid, the Environmental Manager.  A meeting was held with the Community Council and the new CCDC Board members.
An interesting change in employment plans was described – it had been planned to employ 6 people locally but, in the light of experience at Muck, it is now intended that 10 people will be employed on the basis of 2 weeks on / 2 weeks off.  This has fascinating implications – such a pattern could suit many local people e.g. crofters, fishermen etc., but it also could suit persons based on the mainland.  In the case of Muck it did attract at least one family to take up residence locally – the flexibility involved is very welcome.
Accommodation needs were also discussed, although these are non-specific until recruitment is completed.  At present there are believed to be no Colonsay applications pending, but the positions are to be advertised and there may well be information in the current Corncrake.  Short term accommodation will also be needed, for support services such as auditors, divers and specialist individuals – this might make for B&B opportunities, although it would be hard to beat the excellent lodges beside the hotel.
A shore facility is to be built for showers, wet-gear, refreshment etc., in the rough ground near the Pantry which was occupied by the team who built the linkspan (or some other recent project).  There will be no industrial activity – all feedstuffs and stock movements will take place at the farm itself, where there is to be a permanent barge facility.  The harbour may become a bit busier, to accommodate an 18m landing-craft, plus a 10m. RIB and two wee 6m RIBs.
As promised, MH will be contributing £10k p.a. to the local community to support selected projects; the fund will be channelled through a representative body to be convened by the Community Council and there will be total transparency.  There are no strict guidelines – in one case elsewhere, the funding was used to match grant and loans to build a wind-generator, thus creating a sustainable new revenue stream and gaining an environmental dividend.
Share