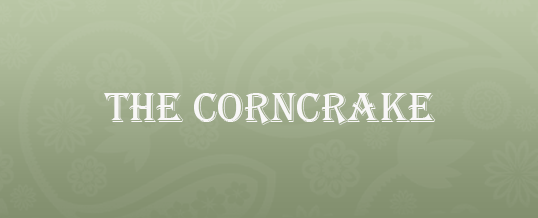 COMPETITION TIME
The competition is based upon the fact that the Bible has a significance in our culture which goes beyond religion.  It is probably true to say that it is nowadays a closed book to many people, since it is no longer mentioned in most schools. On purely cultural grounds this seems to be a pity, so competitors were invited to read over Genesis in preparation for our competition…. please do not cheat (the answers are readily available on line), although you can of course refer to the Bible itself.  Send your answers to byrne[at]Colonsay.org.uk or leave them at the Post Office.  Our questions are courtesy of BiblePath.com and there are prizes.  Adult: bottle of wine from the shop if local, otherwise a book about Colonsay.  Under 16yrs – a fiver.  Entries close on 21st February and the correct ones will be numbered, and then a random number generator will be used to select the winners.  To prepare for our March competition, read through the Book of Exodus.
The two winners will be selected in a random way; if resident in Colonsay the adult prize will be a bottle of wine from the shop, and if resident elsewhere it will be a book about Colonsay.  For under 16s there will be a £5.00 voucher of the folding variety.
1) How many days did it take for God to create the heavens and the earth?
Choose between 7, 3, 6 and 12
2) Who is the son of Abraham through whom the Jewish people descend?
Choose between Isaac, Gideon, Ishmael, Samson
3) Who wrote the book of Genesis?
Choose between Caleb, Joshua, Moses, David
4) What type of tree was Adam forbidden to eat from?
Choose between Fig, Pear, Apple, Unknown
5) What became the maximum lifetime allowed to man?
Choose between 40yrs, 70yrs, 100yrs, 120yrs
6) Who is the grandson of Abraham through whom the twelve tribes of Israel descend?
Choose between Jacob, Paul, Simeon, Cain
7) Through whom do the people groups of the world descend?
Choose Shem, Ham, Japheth, All of the above
8) What was mankind permitted to do after Noah's flood that was not permitted beforehand?
Choose: Eat meat, Eat from the tree of knowledge of good and evil, Return to the Garden of Eden, None of the above
9) Who was Adam's wife?
Choose: Elizabeth, Tabitha, Eve, Mary
10)  Adam and Eve had both sons and daughters.
Choose: True or False
LETTERS
It was with deep sadness that we learned of Jessie's passing last month. Memories of Colonsay in the late fifties of student days and summer time at Machrins Farm come flooding back. Sunday night at Machrins was the place to be. Warm hospitality with Jessie, Alasdair and Mary and their parents Roger and Grace along with their many friends; the hiss of the Tilley lamps, the home baking, the music and the fun. Bonds of friendship forged then have lasted a lifetime. What a privilege to have enjoyed that little bit of Colonsay history never to be forgotten – just like Jessie.
Colin and Mairi Brown, Aberdeenshire
NON LETTERS
There was a certain amount of feedback on the piece flagging up the January meeting of CCDC and the associated circular letter.  In that piece, it was suggested that the fact that all three office-holders (Secretary, Treasurer and Chairman), as well as two other Directors and one half of the job-sharing LDO had resigned, was a matter that required explanation.  It was also suggested that the specific issue of negotiation to purchase land for affordable housing, as mandated by the shareholders, seemed to have slipped from being a priority.  The piece was accompanied by the full text of the circular letter from the remaining Directors.
 Although no actual letters were received for publication, it is fair to report the reaction.  One person felt that the issue had been ducked and that in fairness to readers the piece should have explained exactly what lay behind the situation – Response: sadly, without specific knowledge in advance of the meeting that was impossible, so all one could do was to raise the questions.
Another person felt that the piece was unhelpful because the Directors work hard and without reward – Response: certainly we are heavily indebted to the Directors and everybody else involved in the work of the company, but unfortunately the questions that were raised simply had to be addressed, uncomfortable though they might be.  Another person felt that to re-publish the Directors' circular was a strange thing to do – Response:  in fact the decision was based upon a number of factors: it would have been wrong to raise the questions without publishing the underlying text, the document had been randomly circulated so was clearly in the public demesne, but a number of shareholders had not, in fact, had sight of it.  A further seven persons were kind enough to express satisfaction, in recognition of the fact that although the subject was sensitive, one had attempted to reflect opinion and to ensure that the vital issues would be tackled.
In Conclusion
The Corncrake is published to keep all our friends in touch with life on the island and invites contributions.  Brief genealogical and related queries are also welcome from Colbhasachs overseas, as are obituaries and family traditions relating to Colonsay emigrants.  The current edition was  produced Kevin Byrne, as a temporary editor, and any comments will be welcomed if addressed to byrne@colonsay.org.uk  As usual, it is not intended to be completely anodyne, but any errors or omissions are regretted, and anything seriously annoying will if possible be suitably modified.
Share