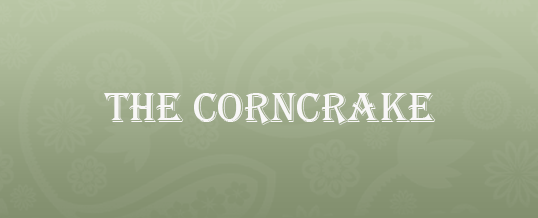 The Directors of CCDC recently circulated island households, advising them of the next scheduled Board Meeting, 8th January, which is as usual open to all shareholders (and apparently to members of the public also).  In their message they pointed out that the Chairman, Treasurer, Secretary and two directors had recently resigned, together with one half of the job-sharing Local Development Officer.  As things stand, the remaining four directors constitute a bare quorum; shareholders are invited to attend the next meeting and offer themselves as potential directors, so as to strengthen the Board.
No explanation was offered as to why the rest of the Board had resigned, or as to why this crisis has arisen so suddenly.  As far as is known, CCDC has been vibrant and proactive over a lengthy and successful period and shareholders may rightly wonder exactly what circumstances arose in which all the key members of the Board felt obliged to resign, yet which apparently caused less concern to that minority which remains in office.  This matter lies at the crux of the issue and is the subject of local speculation and anxiety.  One feels uncomfortable to point it out, but in the words of the remaining directors themselves "Even issues that are difficult should not be a barrier" to an "open and transparent working ethos for the company".  Presumably there will be clarification on this issue, since any newly appointed directors will be adopting those joint and individual legal responsibilities which accompany the role of a company directorship. 
The full text of the circulated document is given in the Magazine section, below.  Although five bullet points for priorities are given, these do not include the project to obtain sites for affordable housing, which was the subject of a specific mandate recently sought from and provided by the community.  The only glancing reference to that subject appears as an "also ran" near the bottom of the quite lengthy communication.
Share