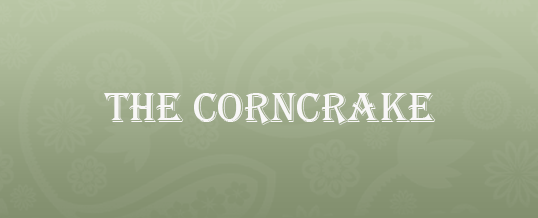 Colonsay Community Development Company had called an E.G.M. because the majority of Board members had resigned, leaving a bare quorum and an administrative problem which could not be resolved.  The EGM was held in the village Hall on Tuesday 25th February and in advance of the meeting a substantial number of shareholders had been enrolled, bringing the total to something more than forty persons.  The meeting was well-attended, almost fifty people were present, the majority of whom were shareholders.
Keith Rutherford chaired the meeting, having made it clear that all four remaining directors were standing down, to whit himself plus Chris Nisbet, Andrew MacGregor and Donald MacAllister Jr.  The resolution before the meeting was read out and shareholders were invited to accept the role of directorship.  There was a good response, and the following were appointed: Caitlin McNeill, Sue Dance, Alex Howard, Andrew Abrahams, William Joll, Trevor Patrick, David Hobhouse and Morag Grant.  There being only eight positions to be filled, the appointments were ratified by acclamation.
The new directors had been assured that no issues of liability or major difficulty are known to exist, the company is in good financial heart, more than forty persons have offered to undertake the advertised mentoring role for the new board, the outgoing board members will assist in a transitional period and there are hopes to secure the services of a book-keeper and a secretary to assist the new board.  Some people puzzlingly expressed a wish for better communications – minutes are currently distributed by email, posted online and available in printed form at the Service Point, but it seems that there are those who would wish them to be printed out and distributed to every shareholder after every meeting.  Meetings are, of course, open to the public and the Service point is open each weekday morning.
There being no further business, Pedie McNeill took the opportunity to propose a well-deserved and popular vote of thanks to all those who had served the company so faithfully in the past, including mention of both Andrew Abrahams and Christa Byrne who had both been there since its very inception.
Share