View the latest issue here. The Corncrake is published to keep all our friends in touch with life on the island. Contributions are invited and welcomed. Monthly editions will carry details of coming events, special offers etc. Please send letters and proposals for specific articles to the Editor.
Nature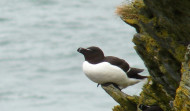 At 15km long Colonsay has an abundance of wildlife, it is without a doubt one of the last natural wildernesses in the west coast of Scotland.
Just for Fun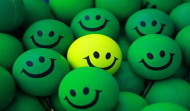 This section is for the lighter side of our Isle with jokes and funny stories told by the islanders themselves. Please contact the Editor with submissions.
Events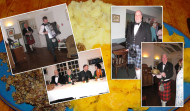 There is always something going on in Colonsay, check out our events section for the latest information on what events are taking place in the near future.
Ancestry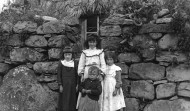 Brief genealogical and related queries are also welcome from Colbhasachs overseas, as are obituaries and family traditions relating to Colonsay emigrants.
Donations
The Corncrake newsletter and website is run entirely by unpaid volunteers and therefore relies on the help and support of the local community. If you wish to donate to help keep this publication going then you can click on the PayPal Donate button. Alternatively you can contact us direct via our contact page.
Thanks for your kind support!
What our readers say
I would have been reading the Corncrake even without my inclusion, as I find it so interesting. It's incredible that with so few people on your island so much information and enthusiasm regarding all the varied events you have there is generated, by their hard work and care about your community. I hope the Corncrake continues for many years to come!–Ian Drakes

Not a contribution - just a big THANK YOU for another bumper issue of the Corncrake,which we enjoyed reading, as always. As annual visitors it is so lovely to get regular news of what is happening on Colonsay through the year, and to see that life continues to be as vibrant the whole year round - all credit to the islanders for their energy, enthusiasm and creativity. Looking forward to our next visit in September (for another exciting event, Ceol Colbhasa)–Alison Du Cane

I thought the June edition of 'Corncrake' was an excellent read with a good balance of articles, photos and humor which should appeal to the whole spectrum of readers. I also like the new format.  –Geoffrey Hinder