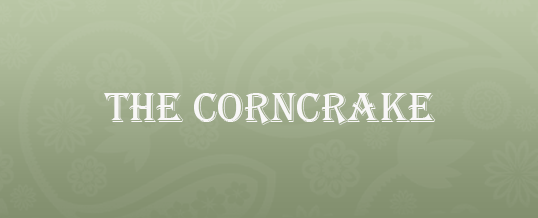 Dear readers,
Bliadhna Mhath Ùr, Happy New Year and best wishes to you all.
In an unfortunate case of 'too many balls in the air" you have been bereft of Corncrake for several months and the Editor would like to extend sincere apologies for this. As they say, however, we get by with a little help from our friends and we are most firmly back on track. A big thank you is due to Corncrake 'old hand', Mr Scott Weatherstone, for offering to write several pieces and indeed to you all for being very kind and non-violent despite the Editor's blatant failings.
This leads us smoothly to a reminder that, of course, contributions of articles, photos, lengthy essays on the subject of proper sponge cake consistency and reviews of small cafés on Dalmuir high street are always welcome. They will be featured at the Editor's discretion…but they are very welcome.
Many thanks and all the best for 2016,
The Editor
Share