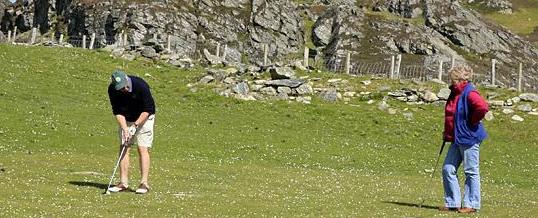 Club Captain Donald MacAllister chaired the Club's 16th January AGM in the island's fire station and reflected on a season that had included a successful Open competition and ceilidh and an enjoyable trip to The Machrie, on the Isle of Islay.  Due to consistently adverse weather, there had been no Winter League, however members had squeezed a couple of Texas Scramble matches into the gaps between Abigail, Gertrude, Desmond and Henry.
A vote of thanks was made to Trevor for his work as Treasurer, but, with no forest of hands jostling to succeed him, he agreed to share the duties with Derek for the season.  Davie will continue as Secretary, with Dave B assuming a challenging new role of Merchandising Czar.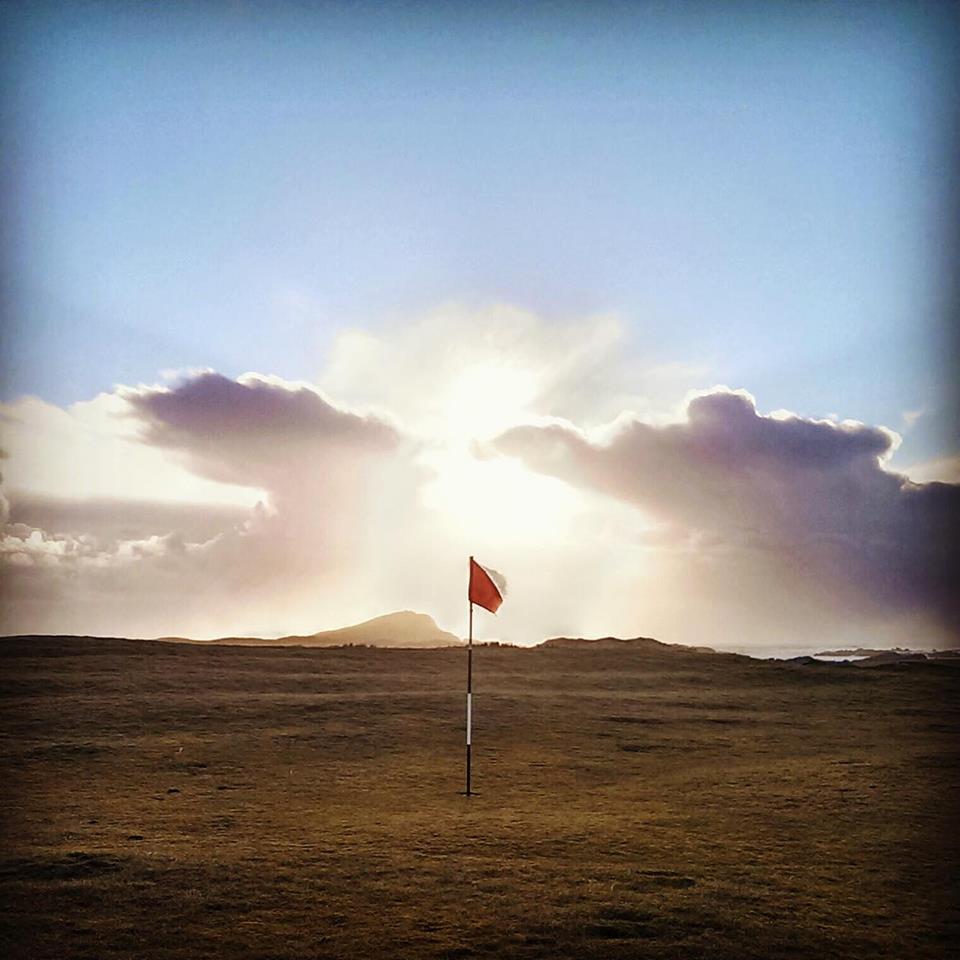 Photo credit: Liam McNeill
The Club expressed its gratitude to Phil for his work as Greenkeeper, but acknowledged that ours is not an easy course to maintain with the current equipment and on a tight budget. Normal green-mower blades take a battering from the sand and small stones amongst the grass; also, we don't have a suitable ride-on mower with which to cut the fairways.  Liam volunteered to design a simple web-site for the club, both to promote golf on the island, and to seek donations through crowd-funding. We're also going to ask for the advice of Colonsay exile, Paul Summers, who has loads of experience with greenkeeping machinery. In order to raise further funds for course maintenance, the Club agreed to raise membership fees to £30 a year and £5 a round for visitors. Looking forward to the coming season, the club agreed that the Ceilidh should take place on Saturday, 6th August, followed by the Open on Saturday, 20th August.
Share