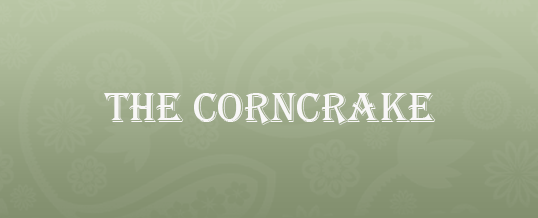 Development company convener Gavin Clark says he is confident they will be able to build affordable housing on the Hotel Brae – which would be the culmination of 10 years of trying by successive volunteer directors of the CCDC.
Gavin said that whilst negotiations over the land price are continuing they were bound by confidentiality and he could not reveal the figures involved. However he said the island would get a chance to see the sums and would have a final say on any purchase from Colonsay Estate proprietor Alex Howard.
Gavin said they have already had a meeting with Alex to discus the valuation: "We are obviously at a very early stage with it. We had a meeting with Alex and he didn't chuck us out of the room and so it is a negotiation. He is not saying "no" definitely not. The valuation has fallen short of what he wanted."
In his valuation the DV, David Heriot, said he would be prepared to listen to representations that may result in the figure he put on the land being raised or lowered.
The CCDC has a plan to build 4 two bedroom houses on the site and two workshops. Many in the island community were surprised by the laird in a recent article in The Corncrake when he said he thought the land capable of supporting 50 houses – leading to speculation he was looking for a seven figure sum for the site.
However Gavin says: "What we are looking at is to say "right the value is X according to the DV – it's a scenario we have to look into and its fair for all.
"If we manage to get an agreement with Alex we will have a public meeting to let everyone know what's happening and if there is funding available. If there was a shortfall in what we can get and what Alex wants we will have to put that to the community and see what their thoughts are."
He also stressed that all CCDC meetings are open to the public and he invited people interested to come along.
"We are looking at getting funding for an engineer and manager to run the project, to get the funding sorted out – it's a very big project that we will need outside help on.
"I feel very confident this current project will work. We all have to work together to make sure it works – the whole island needs to get behind this and support it."
Island laird Alex Howard told the Corncrake: "We are presently working together with the CCDC and public bodies on a workable plan using the land at Scalasaig to bring to fruition a long held ambition to facilitate the provision of more affordable and social housing for our community.
"As you are aware, the CCDC has had a draft report from the District Valuer which we have been told is a confidential document.  Therefore it is not appropriate to comment on a confidential draft document in public at this stage.   I can say however say that the Estate and the CCDC remain supportive of the housing project and that both parties remain confident that something positive will come from our continuing discussions.
"As you know, we continue to work closely with all members and organisations in our community.  I hope it goes without saying that we are wholly committed to ensuring that Colonsay remains a vibrant and thriving community."
The Corncrake asked the laird about houses formerly in residential use currently lying empty. He said: "Three Estate houses have become vacant, in 2 cases following the recent deaths of their long term tenants. We are currently raising finance in order to refurbish the houses, as well as issuing tender documents to building firms, with a view to starting extensive work on them in the near future.   During their refurbishment, we will be considering all options for their future use."
Share