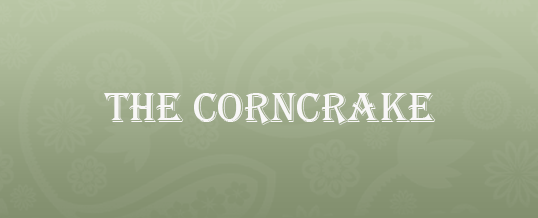 It is quite extraordinary to know that more than one million people in Canada alone have an ancestral link with Colonsay.  If you have a connection with the island, be it ever so distant, please know that it is appreciated and understood – you too are part of our community, even if you have to participate from a distance.  There are also many, many dear friends, regular visitors or true Colbhasaichs, who can only visit from time to time or maybe only in spirit – they too are a part of our living, growing community.  It is for everyone that we try to produce The Corncrake, to keep you in touch with whatever is going on… but there is more.
Our Community Website at www.colonsay.org.uk includes heaps of information about Births, Marriages and Deaths, all the census returns, lots of shipping lists etc., to help you identify your extended family.  It also includes lots of other information, not least the list of all known accommodation should you choose to visit – everything from Hotel or B&B through Backpackers Lodge and a very wide range of self-catering accommodation.
There is a "Friends of Colonsay" page on FaceBook; not great as the chap involved is bit of an amateur, but sometimes there is something interesting.  If you are interested in history, you might like to explore www.colonsayhistory.info or www.colonsay.info both of which lead you to monthly newsletters, dealing with either local history or geneaology.  There is also a site provided by Colonsay and Oronsay Heritage Trust (featured above).  Please do not be shy – your response, interaction or contribution is what we crave; a letter to The Corncrake is currently a rare bird, so if you feel inclined please communicate.
Share