This is the live edition of the Corncrake for July 2018.
News and events are added to this edition as they are advertised or occur, or at least come to the attention of the Corncrake, and are updated as events unfold or new information is received.
The "Live News" will form the basis for the "Front Page" of the Corncrake published at the end of the month.
Please email the Corncrake Editor with news of news, wise corrections or helpful additions: thecorncrakeeditor@btinternet.com
Ceilidh Season
July brings the Ceilidh season, and this year ceilidh's on Colonsay are being reinvigorated by the reintroduction of live music.
The current list of dates for the year's ceilidhs is:
Tuesday 3rd July – Colonsay Heritage Trust
Saturday 7th July – Colonsay Community Development Company (CCDC)
Saturday 14th July – Colonsay Tourism Marketing Group (CTMG)
Tuesday 24th July – Colonsay Events Committee
Saturday 28th July – Colonsay Gun Club
Saturday 31st July – Medical Fund
Saturday 4th August – Golf Club
Saturday 11th August – Kilchattan School Parents Group
Annual Table Top Sale and Summer Lunch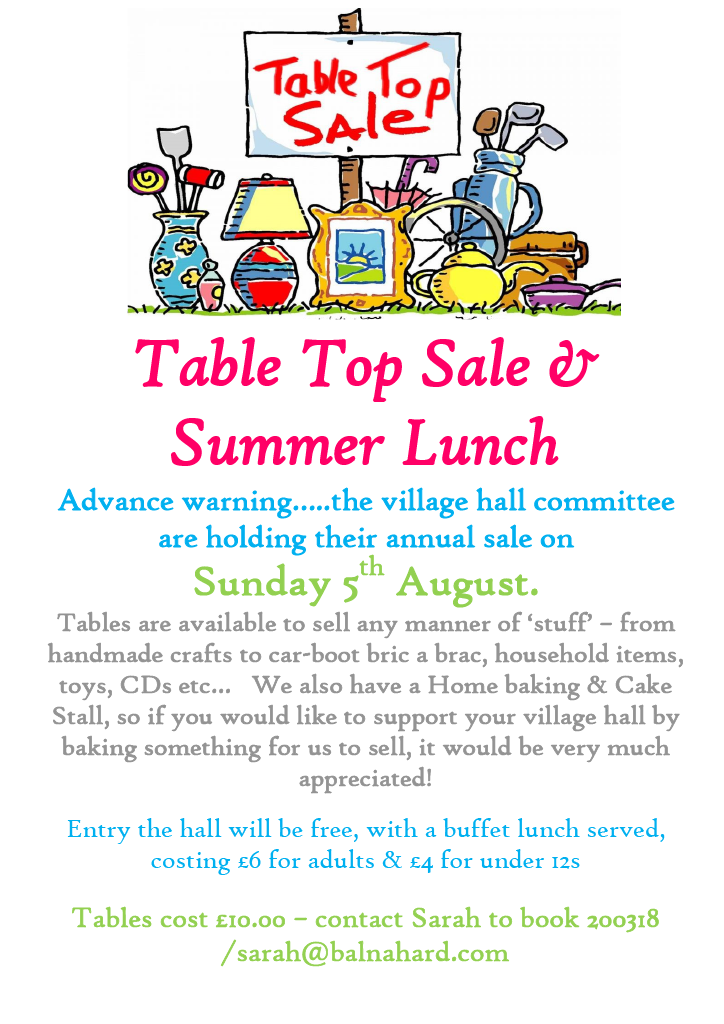 Share