This is the live edition of the Corncrake for April 2018.
News and events are added to this edition as they are advertised or occur, or at least come to the attention of the Corncrake, and are updated as events unfold or new information is received.
The "Live News" will form the basis for the "Front Page" of the Corncrake published at the end of the month.
Please email the Corncrake Editor with news of news, wise corrections or helpful additions: thecorncrakeeditor@btinternet.com
The new season starts with Easter
The Colonsay Hotel is open and the Gun Club Shoot has shot its bolt.  Easter is here and Colonsay's new season has begun.
And how to capture the serenity, beauty and power of Colonsay to move the soul after a long cold winter?  Here is a link to a video made by Emma Skeldon that catches the vibrant, natural spirit of our Hebridean isle.
Calmac Ferry Disruption
Calmac are operating a temporary timetable until the Clansman returns to service:
Book Festival
At the end of the month, the first of Colonsay's annual festivals, the Book Festival, is set for a weekend of literary frolicking.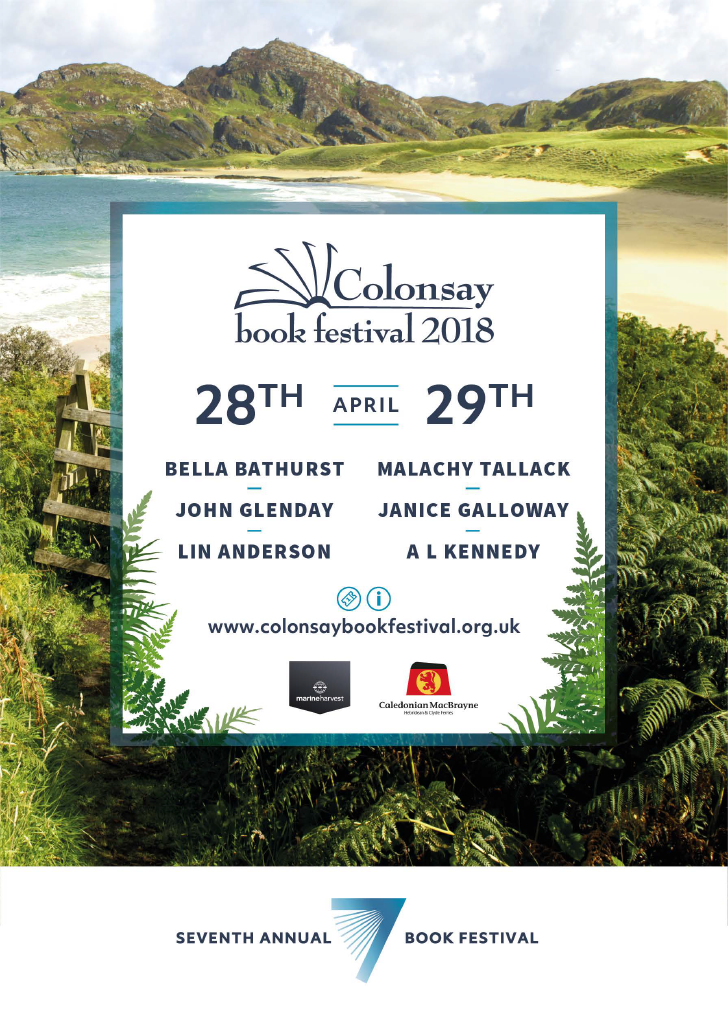 Spring Festival
The Spring Festival follows hot on the heals of the Book Festival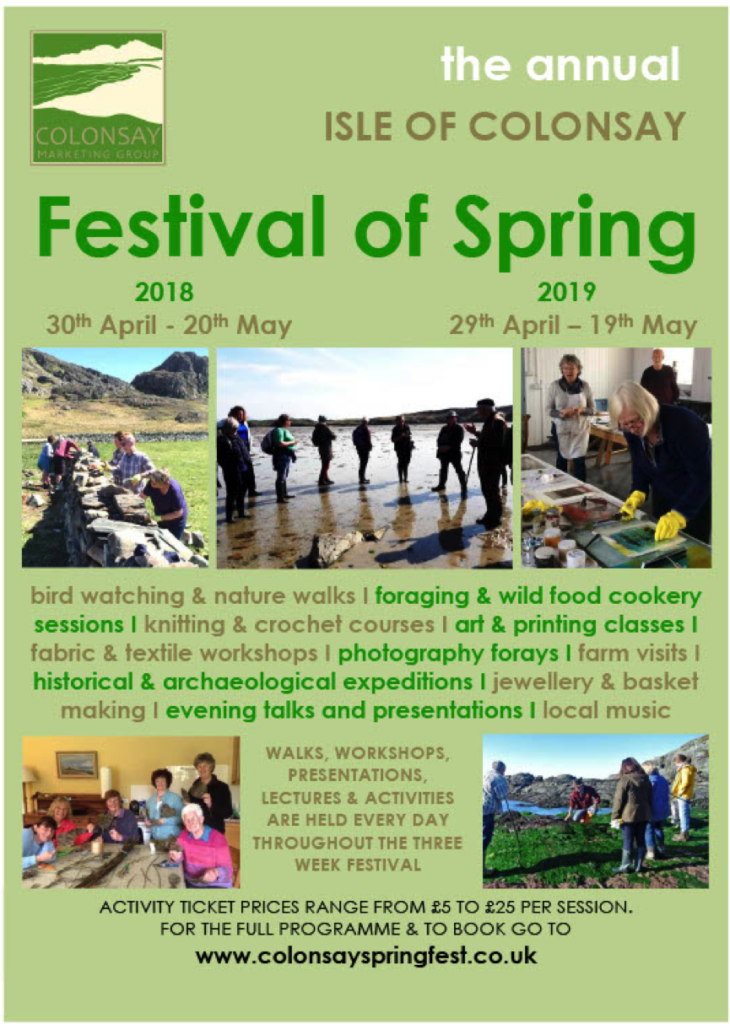 Share