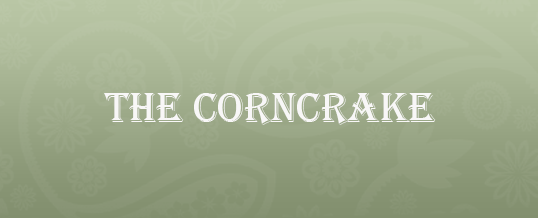 This is the live edition of the Corncrake for March 2018.
News and events are added to this edition as they are advertised or occur, or at least come to the attention of the Corncrake, and are updated as events unfold or new information is received.
The "Live News" will form the basis for the "Front Page" of the Corncrake published at the end of the month.
Please email the Corncrake Editor with news of news and events, corrections or additions: thecorncrakeeditor@btinternet.com
Live News
The ...
Continue Reading →
Share